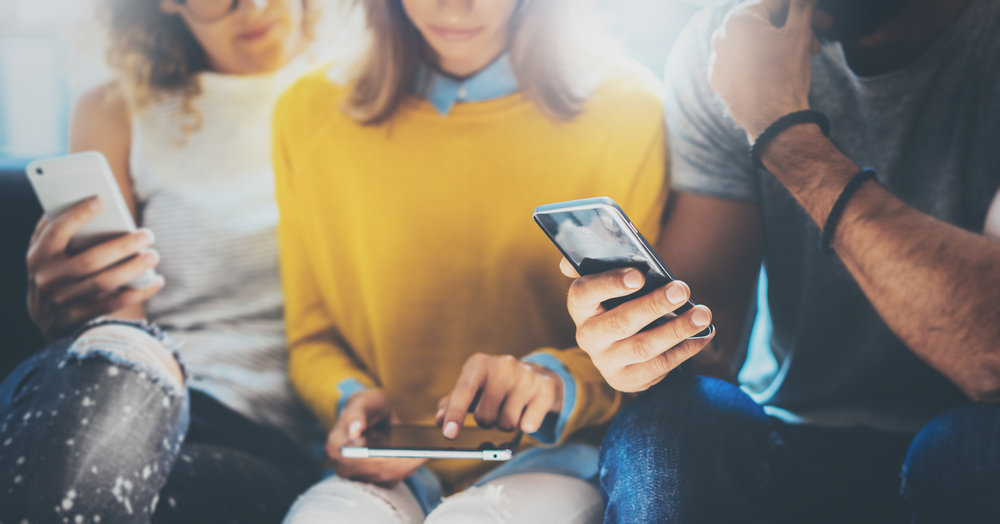 The use of social media as a vehicle to promote your products and services is no longer a new idea. Many brands and businesses have successfully carried out successful marketing campaigns over the years. However, they could also attest to you that social media marketing is never a walk in the park. Listed below are the six unforgivable online marketing techniques to avoid so you can replicate their success.
1. Refusing to Strategize
Like any other online marketing technique, social media marketing shouldn't be launched without a clear plan. You have to think everything out, clearly and in full detail, right from the start. Start by listing your goals. What exactly are you trying to achieve? Who do you want to market to? What do you want to tell your audience? You should have the answers to these questions in mind from the beginning to the end of the campaign. Create a plan around it; one that would lead you a step closer to your marketing goals within a specific period of time.
2. Investing Too Little
Many businesses assume that Facebook marketing is a free ride. While that is partly true, you won't get as many results as you would if you invest on paid advertisements. You have to pay in order to maximize your reach. There are many ways to do this. For starters, you can use the Boost Post option for increased engagement. For more advanced users, the Ads Manager is a great place to work on. Remember that all your catchy marketing materials will be wasted if you don't pay to play.
3. Selling Too Much
If you think that hard selling works on Facebook, think again. Out there, engagement is the key. Warm up with your audience first. Create a pleasant user experience with them. Only after that, you're allowed to sell. Social media users don't really care about brands and products. They're there to do something else than buying.
To capitalize on the viral capacity of this type of marketing, you have to appeal to the sentiments of families, friends, and individual users. If you are a social media user yourself, think about it. What do you want to see on your wall? Posts that are always begging for likes are not what you like to see, right?
4. Posting the Wrong Type of Content
Content is still king, even on social media. So use only relevant hashtags when posting. Take advantage of the some of the trends that are related to your business. Note that not all trending topics are a good fit for what you're trying to promote. Your audience will know if you're just riding the waves. Always consider the sentiments of your audience when posting. They deserve nothing but a series of well-thought-out marketing collateral. Having said that, every content you post should be professional-looking and worthy of sharing with their family and friends. If you do things right, these people can handle all the marketing for you.
Mix different types of content and post them in a consistent manner. For example, you're selling sporting goods. Don't always publicize your products. Try to post other things that are related to your products. Informative content is so big on social media you can't ignore it.
5. Ignoring Comments
The main reason why you're doing all of this is because of engagement. Therefore, every single comment on your page or thread has to be acknowledged, most especially the negative feedback. Let your audience know that you're not just marketing but also listening. You'll improve customer experience by doing so. The more people warm up to your brand, the higher your conversions will be.
6. Failing to Quantify
Just like with any other online marketing strategy, you should do an audit check of your activities every so often. Are you getting a good value on your invested money? Have you reached the targeted number of likes? Are your products or services selling like your expected? Obtain marketing reports from the Ads Manager on a regular basis and analyze them closely. Tweak your marketing efforts as necessary. Determine which types of posts are more popular than the others. Know which time of the day you get the highest engagement. Be ready to change your strategy as you move along. If doing all these tasks seems too daunting or too technical for you, consult with the professionals. They can even update you with the latest algorithms to further improve results.
Avoid these six social media marketing mistakes, and you'll be well on your way to a successful campaign. But while your goal is to initiate engagement, make sure that you also follow up your marketing efforts with the necessary call to action. Facebook is a good avenue to get people to check out your website, sign up for anything you're offering, opt-in to your email list, or purchase something.
Want Some Help With Your Facebook Strategy?