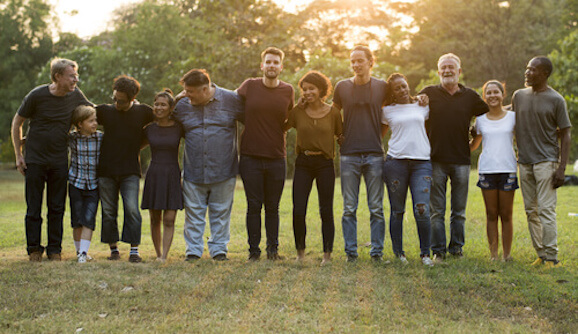 5 Tips For To Help Your Church Grow
Every Pastor has dreams of growing their church as quickly as possible. While you should be careful not to lose sight of your initial vision, there are several things Pastors and Church Leaders can do to grow their church while maintaining the great qualities that they have going for them in the first place.
1. Build Strong Personal Connections With Guests
You may not realize it, but as a church, you likely have a lot of advantages to build relationships over anything else. When it comes to guest interaction, you have the ability to build a stronger, more personal connection than anywhere else in the world.
Use this to your advantage by creating guest connections that stand the test of time. While there is a limit to the amount of personal attention you can give to an individual guest, you're likely to be able to communicate with guests one on one much better than any other space in the world.
2. Develop Loyal Volunteers
Similarly, as a church, you can also build much stronger connections with any volunteers you may have. Volunteers who work for a church often feel like they have a great, personal stake in the church they volunteer for.
Focus on strengthening the personal investment of your volunteers while letting them know that they matter to you and are a part of the success of your church. One dedicated volunteer can be worth far more than five undedicated ones.
3. Develop Your Website's Search Engine Optimization (SEO)
If your church doesn't already have an online presence, it should. With so many people online these days, the internet is often one of the best outlets to market your church.
Google is king, and a church that knows how to develop its website's SEO will be highly discoverable to possible customers. You can hire an SEO agency to help you with online marketing to completely overhaul your digital presence.
By developing your website's SEO, your church's website will be highly discoverable when potential guests enter relevant search terms into Google.
4. Do More Social Media Marketing
Another important aspect of an online marketing strategy is social media. If you don't maintain an active social media presence on sites such as Facebook, Twitter, Google Plus, and Instagram, you're likely missing out on a lot of guests. The average person is on social media very often throughout the week.
Social media is an excellent marketing tool that can do wonders for your church if you know how to use it correctly. Users of these sites are also highly motivated to share things that they are excited about. It can be a great idea to hire an agency which specializes in social media marketing in order to make the most out of your social media presence.
Social media marketing is not only a great way to be discovered by new guests but is also ideal for engaging and communicating with current guests and members. Social media sites such as Facebook are great for building and cultivating existing relationships and for keeping guests in the loop until they're ready to come back.
5. Simplify Processes and Operations
A great thing to consider when growing your church is what types of operations and activities deliver 80% of the results, for 20% of your time and effort. Which aspects of your church are most crucial and which are you spinning your wheels on?
It's important to make your church operations lean and do away with wasted moves and activities. Focus on the activities which are the most important for creating growth.
Cut out the excess and keeps things simple, and you'll make sure your church grows in the most intelligent way possible.
However you decide to grow your church, give yourself time and patience. Let the growth happen organically, and you'll be sure to be satisfied and happy with what you've achieved in the years to come.
Let Us Help You Grow Your Church